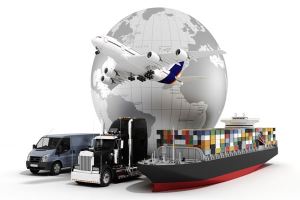 Kushan Shipping & Logistics - A Supply Chain Designed To Fit Your Needs.
Your production and trading processes require an optimal supply chain for both import and export. More and more companies spread their added value globally and are therefore dependent on experience in optimizing and steering supply chains. Together with you we work out A concrete concept to improve your individual complete added value chain.
We take time for your orders, to understand the individual requirements of your products, allowing our sound professional expertise and extensive experience in this sector to contribute towards finding the best solutions.
During this process we take note of which logistics processes and information handling systems are used in your company. The information we get from these analyses is used in close cooperation with you to identify your exact needs.
After needs and requirements have been defined and closely taken into consideration, we introduce you to our ksl concept for your value added chain.
From The Initial Concept To Realization We Are At Your Side Supporting You With Our Specialist Knowledge.
Fully Integrated Processes In Addition To Efficient Information Flows, Build The Foundation For A Functioning, Service-Oriented Global Logistics Chain. To Achieve This With You, Is Our Aim.
KUSHAN INDIA Group Offers You Scm Performance For All Goods Worldwide In The B2b Sector.
Logistics solutions can be customised by our experts, integrating cutting-edge it technology and available connections to existing goods management systems.